The 20th January 2017 is a day many of us won't forget for a very long time. For the millions of Donald Trump fans it was a day of celebration as their chosen Presidential candidate became the United States 45th President. For many others however it was a day their worst nightmares had come true.
The whole affair was well broadcast across news channels and social media all day long.
The interactions between the outgoing Obama's and the incoming Trumps looked awkward in the silent footage that was shown on news channels.
Just days after President Trumps inauguration YouTube channel Bad Lip Reading released an over dubbed video of the silent footage and its absolutely hilarious. With narrators lip reading the 44th and 45th Presidents on the day of Trumps inauguration they have managed to recreate the conversations from the footage with amazingly funny snippets.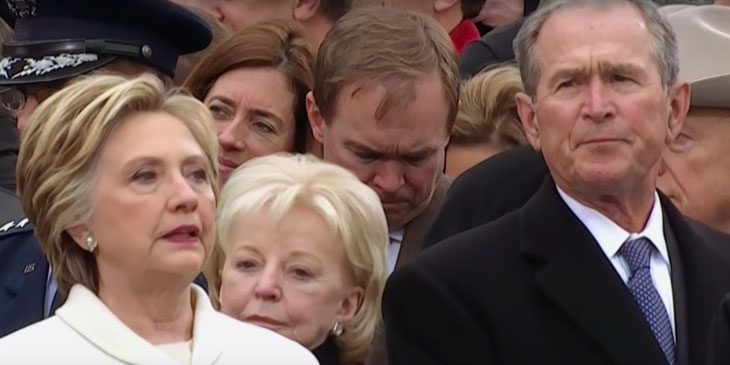 Some of the highlights include Trump meeting the Obama's and saying "You suck" and a conversation between George Bush and Hilary Clinton where George says "Looks like we have a problem". Hilary responds with "Yeah, leave it to me, we're going to squeeze him".
With over 27 million views this video from Bad Lip Reading has proved to be extremely popular with people all around the world.